Among the nosy and intrusive questions I like to ask strangers (and there are many — questions) is: "What's your favorite guilty pleasure TV?"
Granted, it's a stupid question, as the answer itself requests stupidity.
But the answer is usually fascinating. TV is nothing if not an expensive mirror, at least of our subconscious. If someone is foolish enough to engage me in chatter, I like to go a level deeper: "What is your favorite reality show guilty pleasure?"
That's were the chaff and wheat really part ways, where the reflection turns from carnival mirror to Rorshach x-ray.
For one friend, the answer is dating shows. For another, it's true crime. Cooking shows for one friend who is has fewer culinary skills than I, which is exactly the same as zero.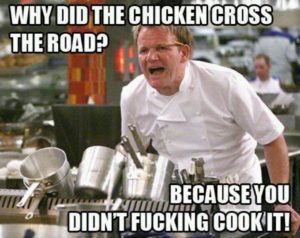 Judge Judy has long been my go-to answer. But now it's A&E's Leah Remini: Scientology and the Aftermath. In its second season, the show was an instant hit, earning a nomination for tonight's Emmy Awards. It has scored AMC-like viewership and even spawned two 15-minute mini episodes a day before and after each new show to siphon as much Nielsen blood as possible from this ratings  carotid artery.
I enjoy the show's weekly skewering of a wacko religion. Of course, as spewed in an earlier column, I appreciate the lampooning of any religion, which, like guilty pleasure TV, requires bucketfuls of stupidity. And the show deserves real journalistic praise for taking on a litigious establishment, finding interview subjects who'll speak on the record, and quoting text verbatim from Scientology scrolls. Bear Stearns should have faced such scrutiny.
Where the show utterly fails, however, is in recognizing its own irony. While Remini (rightfully) claims a determination to uncover a religious three-card monte, she refuses to acknowledge that she is engaging in another. She devotes entire episodes to answering viewers' questions. Yet she has apparently not come across (or aired)  a single query that asks: After a religious scam, how do you view other religious doctrines?
That she remains quiet on the faith issue speaks volumes. Because as awful as the obscenities cataloged in the show, they are all child's play compared to the practices of the faith we somehow deem sane:
The religion has scammed followers of well over $250 million. And? The pastor Ken Copeland has a net worth of $760 million and private airstrip for the ministry's $17.5 million jet. Bishop T.D. Jakes has an individual net worth of $150 million and owns a diamond ring the size of a coin.  Pat Robertson's net worth is $100 million alone.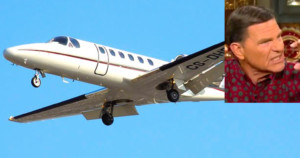 Their god is Xenu, a space traveler who rules souls (thetans). Preposterous! Everyone knows god is a general contractor (though apparently not a very good one; there's not even a wood-plank wine rack remaining, and that shit's just a board with holes).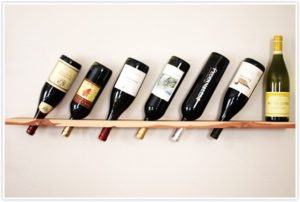 Apostates are stalked, abortion is encouraged, and followers are sent to "The Hole" for weeks, sometimes months, of menial labor for speaking out against the church. Horrible shit. Please do let me know when they burn women, finger bang child parishioners, detonate clinics, launch a Crusade  or fly planes into buildings.
This is apparently lost not only on Remini, but viewers at large. Take a look at the comments section to her show on any forum, and you will find reactions like this, from a small USA Today piece on church reaction to the show:
Kelly Jackman Bergel 
If all the stories are fake why hasn't this litigious organization sued?
LikeReply 16 Aug 15, 2017 7:14am
Dan Peters
REMOVE their tax exempt status and see how long they last !
LikeReply 17 Aug 15, 2017 9:14am
K.M. Schulten
It would hurt them but at this point, they have billions of dollars of assets around the world.
LikeReply 1 Aug 15, 2017 9:25am