That Donald Trump pulled the U.S. from the Paris global warming accord was as inevitable as the rising sea.
     What is surprising is the rationale that punctuated the withdrawal — and that we in the press let it pass for logic.
     We would expect the right to applaud it. Republicans increasingly find themselves on the wrong side of science, from evolution to stem cell research, that will eventually leave it the party of ancient texts. Now the GOP can claim a new acronym: Get Our Planet.
     But what was stunning was the pass afforded the administration. We in the media (and that's all of us, social media strollers) permitted Trumpeteers to applaud the decision as Trump keeping an election promise.  CNN and MSNBC both featured Trump supporters like talking pimple whitehead Jeffrey Lord, hailing the move as canny American scrimping, which it may indeed be.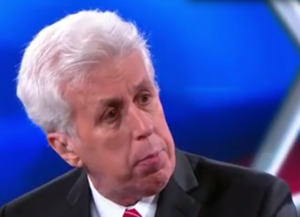 Not once, however, could I find an analyst to ask this question: Did the promise itself have merit? We have reached a political strata where simply keeping your word suffices for integrity. But what if the pledge itself is a crackpot one?
     Say, for instance, that Trump promised to make America great again by returning us to slavery. And, thanks to the bible-thumping populace of the American South, he won — largely on that campaign plank. Would we have "the other side" of a political debate? The one that argues that, sure, Trump may have repealed the 13th Amendment, but at least he kept his word?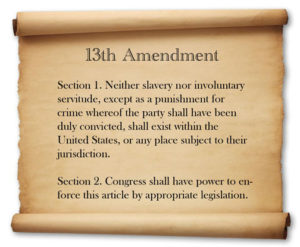 Of course not. We would apply a larger question to the issue. Not 'Is it legal?' But 'Is it right?'
     Yet I continue to look for a reporter who will ask this simple question of a single supporter: America makes up 4% of the world's population. Yet we account for 32% of the world's carbon emissions. Whatever your thoughts on the economic unfairness of the accord, doesn't that mean we owe 8 times the amount on the dinner bill? Judge Judy likes to say "You ate the steak, now you have to pay for it."
     Didn't we eat eight steaks?
Now, on to other non-alternative facts, bitches:
An elephant's skin can be up to 1 inch (2.54 centimeters) thick but is so sensitive it can feel a fly landing on it.
In Nepal, Mount Everest is known as Chomolungma, meaning "Goddess Mother of Mountains."
In 2005, a psychologist and an economist taught a group of monkeys the concept of money. Soon, the monkeys engaged in prostitution.
Today's average American woman weighs as much as the average 1960s man.
The U.S. joined Syria and Nicaragua as the only nations that aren't part of the Paris agreement to limit carbon emissions.
If you deprive a fruit fly or a fish of sleep, it will try to catch up the next day.
Butterflies have 4 eyes, bees have 5 eyes, most spiders have 8 eyes and Caterpillars have 12 eyes.