Between Donald Trump and Orlando and Brexit, the world appears on the verge of hating itself to death.
But you gotta admit; it's been a helluva year for sports.
Consider:
And now comes Marcus Willis, a 25-year-old tennis hack out of England. I say hack because, well, that's what he'd say.
Before this year's Wimbledon tournament, which began Monday, Willis was the 772nd-ranked tennis player in the world. He worked as the local pro at the Warwick Boat Club in England. He let his gut go a little. In 2015, he cleared $350 in earnings. For the entire year.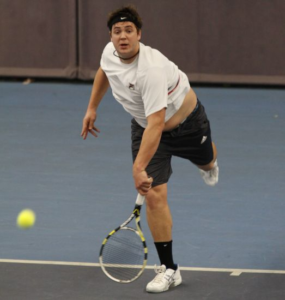 In fact, he was supposed to return to teach kids, aged 5-10, Monday afternoon at the boat club.
Instead, urged by his girlfriend to give Wimbledon one more go before hanging up the racket, he beat the 54th-ranked player in the world, Ricardo Berankis of Lithuania. He became the lowest-ranked player in more than 28 years to reach the second-round of a Grand Slam tournament. He's guaranteed a paycheck of at least $50,000.
And on Wednesday, he'll play his hero, Roger Federer, who has won seven Wimbledon championships.
When asked how he'll fare against Federer, Willis dead-panned: "I'm not sure he can play on grass." Then he continued: "I get to play on a stadium court. This is what I dreamed of when I was younger. I'm going to go out there and try to win the tennis match. I probably won't. I might not."
You never know. The chase of late has gone to the forceful and the fearful — except in the only place those should exist, a stadium. And how rich would it be to see blowhards have to back their words with a modicum of skill?
If only Trump's hands could grip adult sporting goods.