HAPPY BIRTHDAY RAFAEL!
To my dear dear nephew,
You are delightfully too young to realize it, but one day you will be delightfully old enough to remember the Olden Days.
One day, when you are ancient like me, a boy who is new like you will ask when you were born. And you'll say "2010." And his eyes will widen. He may whistle. And he will say "Wow, you don't look old."
And you can smile, and thank him (you have always been gorgeous, and will hear that often). And you can tell him this about the year of your birth:
The iPad was invented.
J.D. Salinger died.
The New Orleans Saints won the Super Bowl (though it coulda been Indy).
The average house cost $268,000.
A gallon of gas cost $2.73, bread was $2.49 a loaf and a pound of potatoes cost an average of 52 cents.
But that won't really tell him what the Olden Days were like. That wasn't really life in The Tens (use that term, just to blow his mind). To do that, you can tell him — as can all generations to the ones that follow — this:
"The Olden Days were wondrous, full of hugs and kisses, dancing and playing, smiles and laughter (so much laughter!).

"Of friends that would fight for you. Of family that would die for you.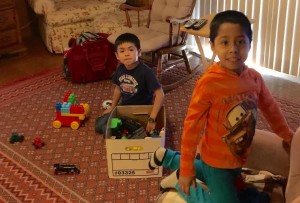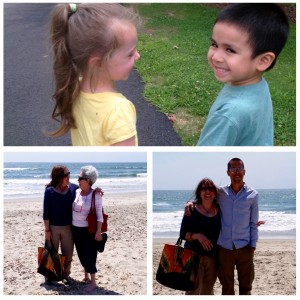 "Why, in the Olden Days, a boy could turn six and lose count of all the creatures who loved him, thought of him, big and small.
"The Olden Days were sparkly, golden days.
"Like today."
— uncle scott and the Hounds of Love