It's been a rough year for Breaking Bad junkies.
First, we had to go cold turkey when the finest drama on television concluded its remarkable run. Then Aaron Paul starred in the abysmal Need for Speed. Bryan Cranston took a forgettable role in Godzilla (though he redeems himself playing a legendary screenwriter in Trumbo). And we won't discuss  Metastasis, the Spanish-language remake of the series that turned out muy mal.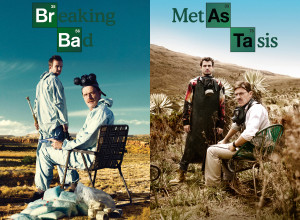 Even the Vince Gilligan-helmed Better Call Saul, the prequel to Breaking Bad, lacks the tension (though not the dark absurdity) of its source material. Besides, Season Two doesn't even begin until 2016.
But like a rush of Blue Meth to the market, a show has emerged from BB's ashes that not only takes its cues from the dusty drama; it eerily parallels the spectacled odyssey of Walter White.
Say hello to Fargo, Season Two.
Violent, gory and grinning with a wicked sense of humor, Fargo has established itself as the finest crime drama on television. And by avoiding the sophomore jinx that beset shows like The Killing and True Detective, Fargo towers as TV's best "anthology" series, in which plots and, sometimes, entire casts, reset with each new season.
Such was the challenge of Fargo, which won 10 Emmys last year. But instead of mimicking the first season, which was really an homage to all Coen Brothers films (Billy Bob Thornton's Lorne Malvo is a reinvention of No Country for Old Men's Anton Chigurh)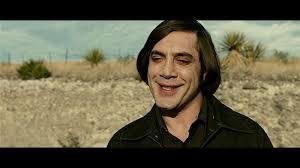 , Fargo instead tips its cap to something just as sinister, but more New Mexico-centric.
Consider:
A touch of suburban evil. A mild-mannered protagonist (Jesse Plemons) tries to live a quiet, domestic life, but finds he has a knack for the macabre (even in tighty whities). Unlike Walter White's "molecular dissolution" of victims, Ed Blomquist chooses to turn the unfortunate into hamburger. 
A son struggling with physical disability: Walter White Jr. (R.J. Mitte) suffered from cerebral palsy; in Fargo, young Charlie Gerhardt (Allan Dobrescu) copes with a crippling, as-yet-unnamed condition that resembles muscular dystrophy.  
A Bob Odenkirk past. He was a founding father of Breaking Bad and the first Fargo, playing a deputy in 10 episodes. 
Location as character. New Mexico played as big a role as any character in Breaking Bad, much like Minnesota deserves a screen credit in Fargo.
Of course, Fargo need only sustain itself for one season, requiring just a sixth of Breaking Bad's endurance record. And there's always the risk of the show running out of gas by season's finale.
But ask any diehard Breaker if they'd take even a nostalgic sliver of the crime classic's heyday, and you'll get a resounding, uniform response.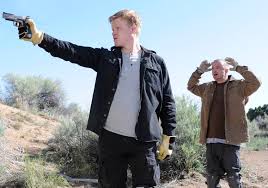 Ding ding.