Ok, so the past 18 months have been tough for liberals, Democrats, women, minorities, homosexuals, immigrants, the environment, the press and, in an overarching sense,  intellectualism itself.
But there's an upside to the past year and a half. Consider what has flourished under the New World Order:
Sports. It has been an unreal stretch for all things athletic. The Liecester City Foxes were a 5,000-to-1 shot to win the Premier League soccer championships. But the little town from East Midlands, UK emptied the safes of dozens of booking houses, even prompting a ban on odds that long in soccer matches. The Cleveland Cavaliers came back from 3-1 in the NBA Finals to bring an impossible championship to the city. Then Chicago did them  one better, ending a century-long curse to win the World Series. The Clemson Tigers shocked ESPN's talking heads by upsetting Alabama for the college football championship. Roger Federer and Serena Williams both claimed record Gran Slam titles at the Australian Open — at 35 years old. That's the qualifying age to play in tennis' senior circuit. Even the Super Bowl was supposed to be super, though I did not watch. The Patriots' victory seemed, in retrospect, as inevitable as Trump's, and I can't stand victorious villains.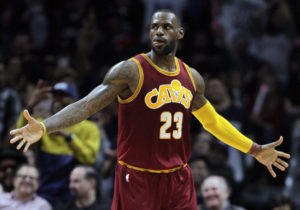 Comedy. For eight years, comedians had to limit their schticks to lambasting the GOP (Barack Obama was simply too quick to satirize). Now, though, the reins are off, and we're seeing late-night comedians feasting on a neophyte administration that must look like buzzard snacks. Samantha Bee, Stephen Colbert, John Oliver, Bill Maher and, most surprisingly, Seth Myers have not only struck a resonant funny bone; they've effectively taken over participatory journalism from the participatory journalists. Of course, the Donald helps them out: Reacting angrily to a New York Times story that the president putters around the White House in his bathrobe, he had had Sean Spicer shoot down the story by claiming Donald doesn't even own a bathrobe, perhaps a presidential first. Alec Baldwin has created his most memorable role since Glengarry Glen Ross with his Trump imitation on SNL, which is enjoying its highest ratings in a quarter century. The key to his act? He says he simply "Reads the guy's tweets back."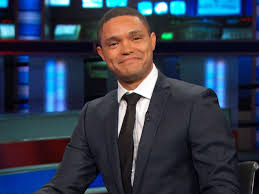 Activism. I come from a generation whose idea of conspiracy was who shot J.R. But today I see my friends marching, debating, engaging over topics they rarely broached. Of course, that's no guarantee of change. But it's a lot more promising sign than a protest hashtag.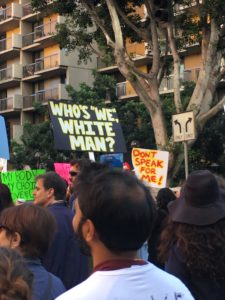 So cheer up, Bill Maher (the guy really looks like he lost his mother): Assuming we don't have to hunt or own food or learn how to make a lean-to in a nuclear winter, the next four years could be a hoot.