I recently had an amazing conversation with a six-year-old, which I guess is redundant.
We sat across from each other during a celebratory Mexican luncheon for a high school grad (we both were fuzzy on the details), and I noticed he was holding a bright, yellow book.
"Whatchya reading?" I asked.
"Super Fly Guy," he answered, explaining the book's subtext: the crazy adventures of a fly that loved the school cafeteria, but wasn't always so welcome there.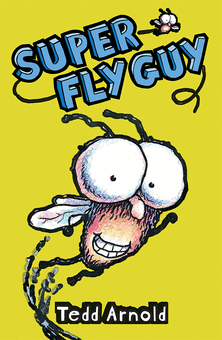 I asked to see the book, thumbed through it, complimented the artwork, asked him what else he liked.
"Star Wars," he said without hesitation. "I've seen five of the (six) movies."
He could have told me he was a double-organ transplant journalist from Detroit, I felt such an immediate kinship. "Me too!" I blurted. "What characters do you like?"
"Darth Maul," he said, equally confident. "Padme. And Chewbacca." We chatted about the next installment, due in Christmas. Neither of us could wait. He leaned forward, a bit hushed. "I like Darth Vader, too."
And suddenly, I got the genius of the franchise. What other entertainment leapfrogs the generations so effortlessly? Here was a 50-year-old ancient swapping stories with a boy who couldn't remember life without an iPad. We may criticize the new generation of films for surrendering vision for commercial tie-ins. But the truth is that we have aged, not the series, which has always spoken directly to the DNA encoded in every human boy.
The boy's father offered a canny theory: "Star Wars is a black and white world of good and evil. Plus it's got lasers." I challenge an academic for a better answer.
"Lemme know what you think of the new Star Wars," I told the boy as we prepared to leave. And I thought of the first time I saw the movie, in Detroit, as a 12-year-old.
There's no underestimating the anticipation of the first one, in 1977. We'd never seen a trailer like that. The effects. The costumes. The masks. The lasers.
So on opening day, mom dropped me off at the mall theater to get my geek on while she did some browsing at Hudson's. When I turned the theater corner, I saw two lines, both a block long, waiting for tickets. Uncertainly, I walked to the end of the interminable lines.
Suddenly, a middle-aged black man walked between the lines, calling out. "I got an extra ticket! Who needs a ticket?" I watched him walk the length of the line before he got to me. "I'll take it," I told the man.
As I pulled out my money (and he the ticket), we were suddenly swarmed by other customers. "I'll take it!" one grown-up said. One offered to pay more than ticket price.
"Nope, nope," he said, waving off the crowd. "This young man was first. He gets it."
As we were finishing the transaction, an usher called out that the movie was sold out. He introduced me to his family, including a gaggle of his young boys. I followed them into the theater, where mom held the seats. We walked in just as the film started, on the iconic scene of the Imperial Cruiser bearing down on a rebel ship. I did not move in my seat, and would see the film 14 more times. At least.
But no film experience will ever match that moment. It was years later that I realized that the crowd probably took the man for a scalper. Or held a suspicion based on color I did not yet know existed. And when they saw the real ticket, that he was legit, they pounced.
Still, he held ground like Obi Wan. I'll never forget him waving them off. Calling me a young man. Giving me a seat.
Indeed, Luke. The Force runs strong with this one.