I can remember five dreams in my life. Two were pleasant, two were unpleasant, and I can't figure out the fifth after eight years of analyzing.
The best one, though, atones for any nightmare.
I had it when I was in Washington, DC, my last stint as a crime writer. After my stint in Detroit as a crime writer. A friend once suggested the dream was borne of reporting on street existence for so long. I dismissed it, but perhaps she was correct.
In the dream, I am walking through a familiar-yet-alien block in a downtown city. People are bumping, brushing, bustling past one another. No one apologizes for the collisions.
Amidst the chaos, I see a black man dancing in the middle of the street, keeping tune with a song only he can hear. Full dance moves. Impressive. Certain. No partner, no care who sees. Older, with hair as gray as uncertainty.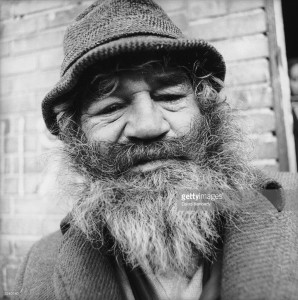 A woman sees the street waltz, and shakes her head in disgust. "That's awful," she mutters. "He shouldn't be dancing in the street." She has a Southern accent, though I don't know why. Perhaps because so many bible thumpers below the Mason-Dixon still consider joy a sin.
Then, I hear a man's voice in response, though I never see his face. "He's not dancing," the voice says. "He's running from heaven."
I always puzzled over who it was I pictured dancing. Now I'm thinking it may have been Derrick T. Tuggle.
Tuggle was a part-time security guard who was to appear in The Black Keys' video Lonely Boy. He thought he had won the lottery by scoring a brief scene in the three-minute movie, shot outside a rundown motel in California. The concept: Tuggle would play the hotel manager, accept the room key from the musical duo and hand it to a group of nubile female dancers, who would provide a sexual undertone to the video.
But as the crew prepared to shoot, the director noticed Tuggle, listening to the song, bobbing his head to the beat and dancing ever so slightly as he stood on his mark. The director was intrigued. He asked Tuggle if he could dance on camera and cue.
"Sure," Tuggle said. "I can dance. Everyone can dance!"
Tuggle asked for an hour to memorize the lyrics. He thought of dancers who made an impression: John Travolta from Saturday Night Fever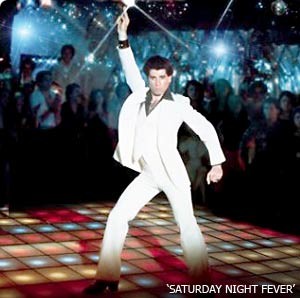 and Pulp Fiction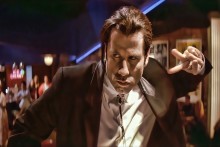 ; Carlton Banks' moves on The Fresh of Bel-Air.
He mentally choreographed a dance to accompany the lyrics.
Then the cameras rolled. And in one take, all other dancers were sent home. Within a week of the video's release, 250,000 people watched on YouTube. Today, it has more than 44 million views.
There's nothing to the video, really. It's one, uninterrupted shot as Tuggle plays disco mime outside the motel office. It's a cinematographic nightmare, as the camera catches sunlight dappling a receding hairline. There's even a goof at the 30-second mark (check out the office window).
But the director made the canny call to embrace imperfection. There's something hypnotic to its simplicity. And enthralling, as Tuggle becomes a modern-day Tony Manero, a real-life Vincent Vega, a contemporary Carlton. Watch as his sleeves unroll in the frenzy.
Tuggle doesn't seem to care. He seems the type perfectly comfortable dancing in the middle of the street, critics and tongue-cluckers be damned.
Keep running from heaven, Mr. Tuggle. And thank you for the sinful joy.